Some beautiful towns in Istra include Pula, Poreč and Rovinj.
Pula with its world-famous Amphitheatre makes an amazing place to start a yachting adventure.
From Pula you can visit the coastal town of Porec as  one of the most popular places of Istria with much more to offer than beautiful beaches.
Poreč is an Roman town with numerous sights to discover.
The pearl of Istria is definitely Rovinj.  Rovinj has been called in the past as Little Venice.
This medieval town with its many narrow uphill running streets is worth a visit.
The buildings with their bright colored windows and shutters and the church tower of St. Eufemia resembles a lot of the one of San Marco in Venice.
Following the coastline along Funtana, Rovinj and up to Vrsar, where you can anchor in a beautiful sheltered bay and visit the picturesque marina with many nice fish restaurants on the Riva.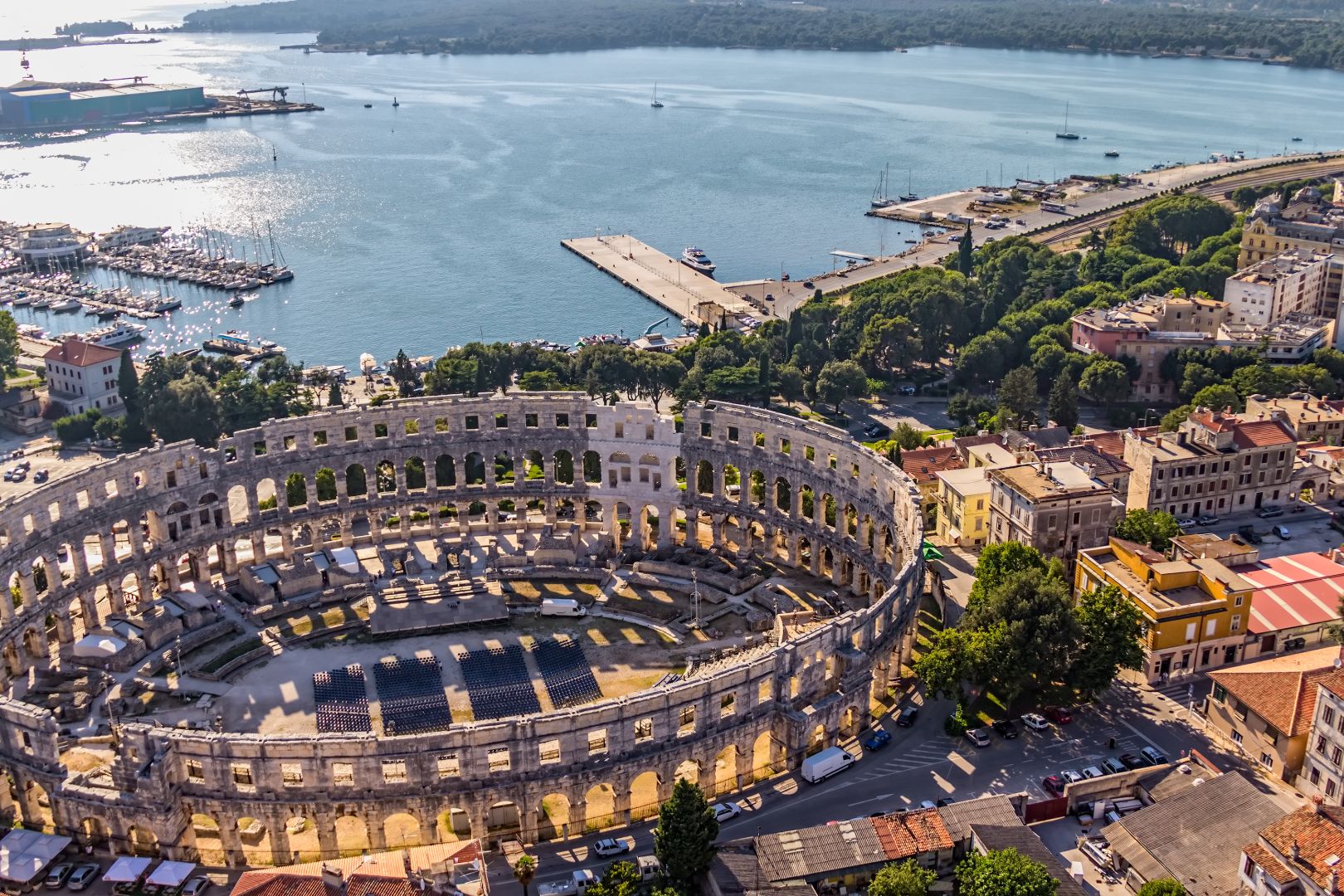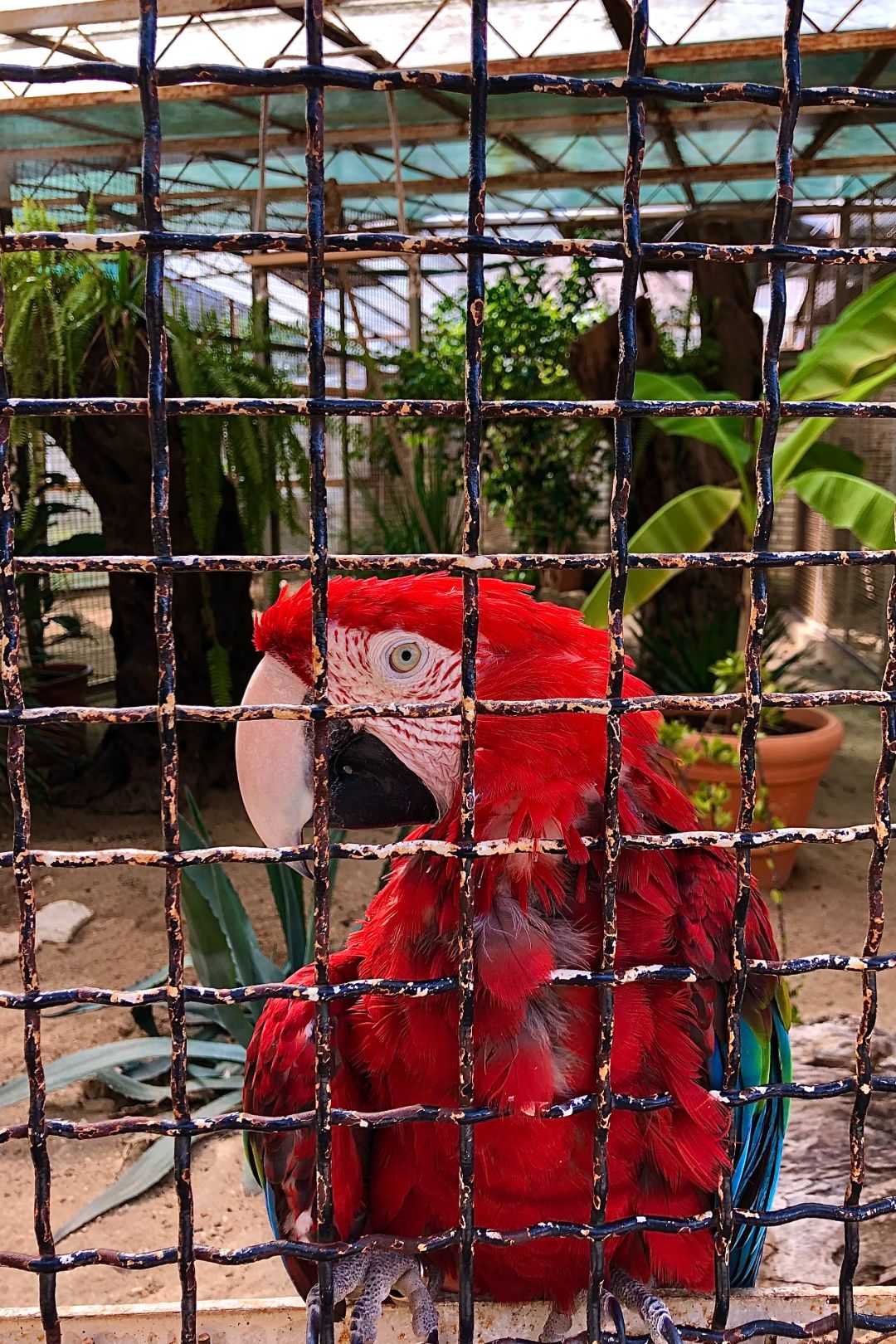 Discover the treasures of
Brijuni
Brijuni National Park is a group of 14 islands stretching over the south-west coast of Istria and separated from the mainland by the twelve-kilometer-deep Fažana Canal.
In 1983, the archipelago was declared a National Park, and therefore protected area.
Veli and Mali Brijun are the two largest of the islands and certainly a must see place to visit. On Veli Brijun you can anchor with a permit and enjoy the lavish and peaceful views.
Veli and Mali Brijun are known for the many geological-paleontology and archaeological sites.
Very unique are more than 200 prints of dinosaur footprints.
While you are on Brijuni we recommend to rent a bike on the island and discover the beautiful flora and fauna.
Don't forget to visit the many beaches and definitely snorkel before you leave.
Because there is no fishing allowed around the islands, there is a large variety of fish, from small to very large and you will surely enjoy the view.
The beautiful enjoyment of the yacht plus the country. I don't have any words except one- Magnificent.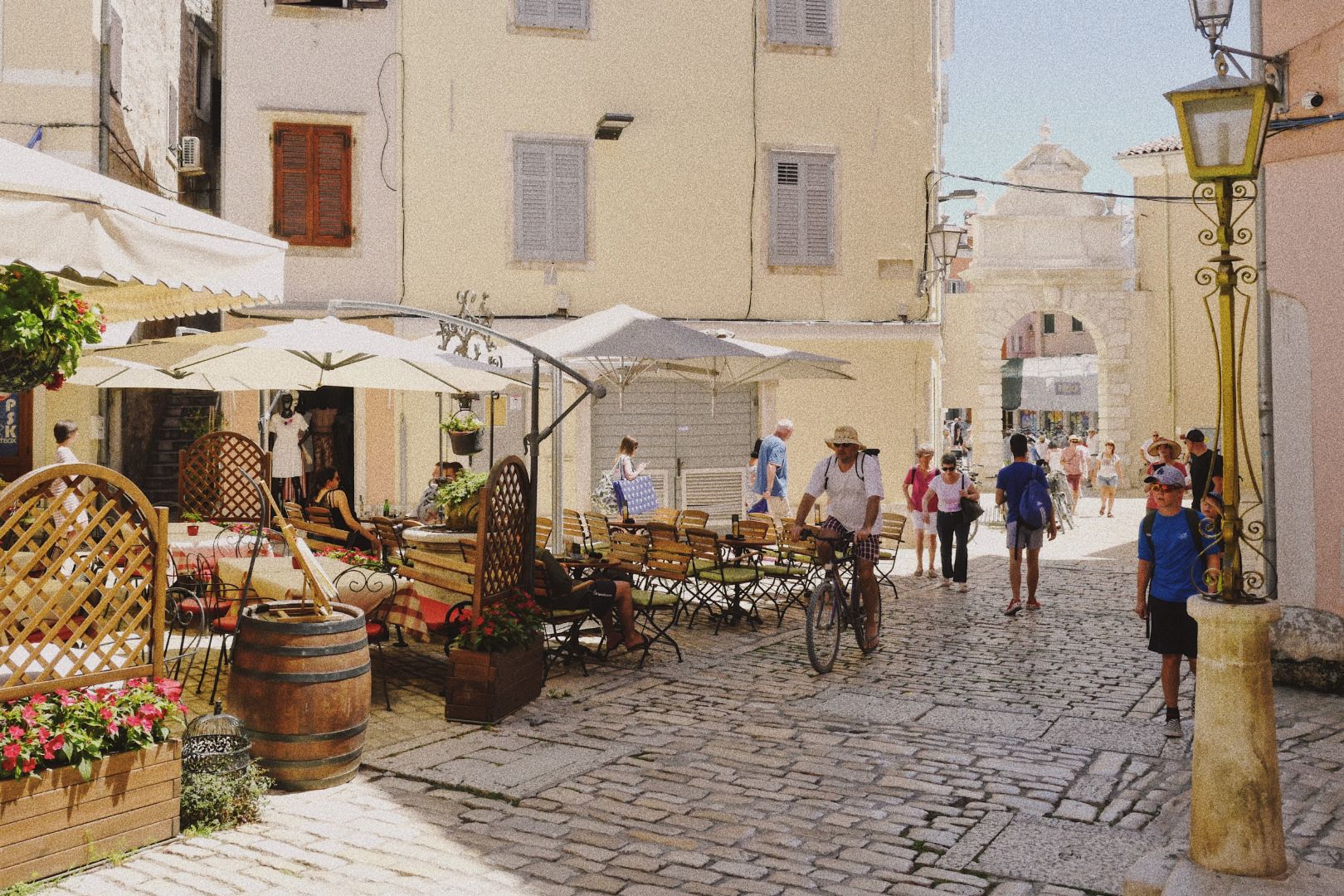 Schrijf je in en ontvang onze nieuwsbrief, zo blijf je altijd op de hoogte van de laatste nieuwtjes.