All the way to the north, lies Chalkidiki, a peninsula southeast of Thessaloniki and one of the most known areas for yachting.
It is  mountainous, wooded and has several long beaches.
Chalkidiki includes the peninsulas that lie further into the Aegean Sea: the middle Sithonia and the western Kassandra.
The Eastern Athos is an autonomous monastic state with limited access. Sithonia and Kassandra are very touristy.
It is a very nice calm yachting area with a soft meltemi wind, on average 5-20 knots during the season.
You can find many anchorages and sheltered bays where you can enjoy the beautiful nature, ideal for snorkeling.
This area has an excellent port of departure from Nikiti.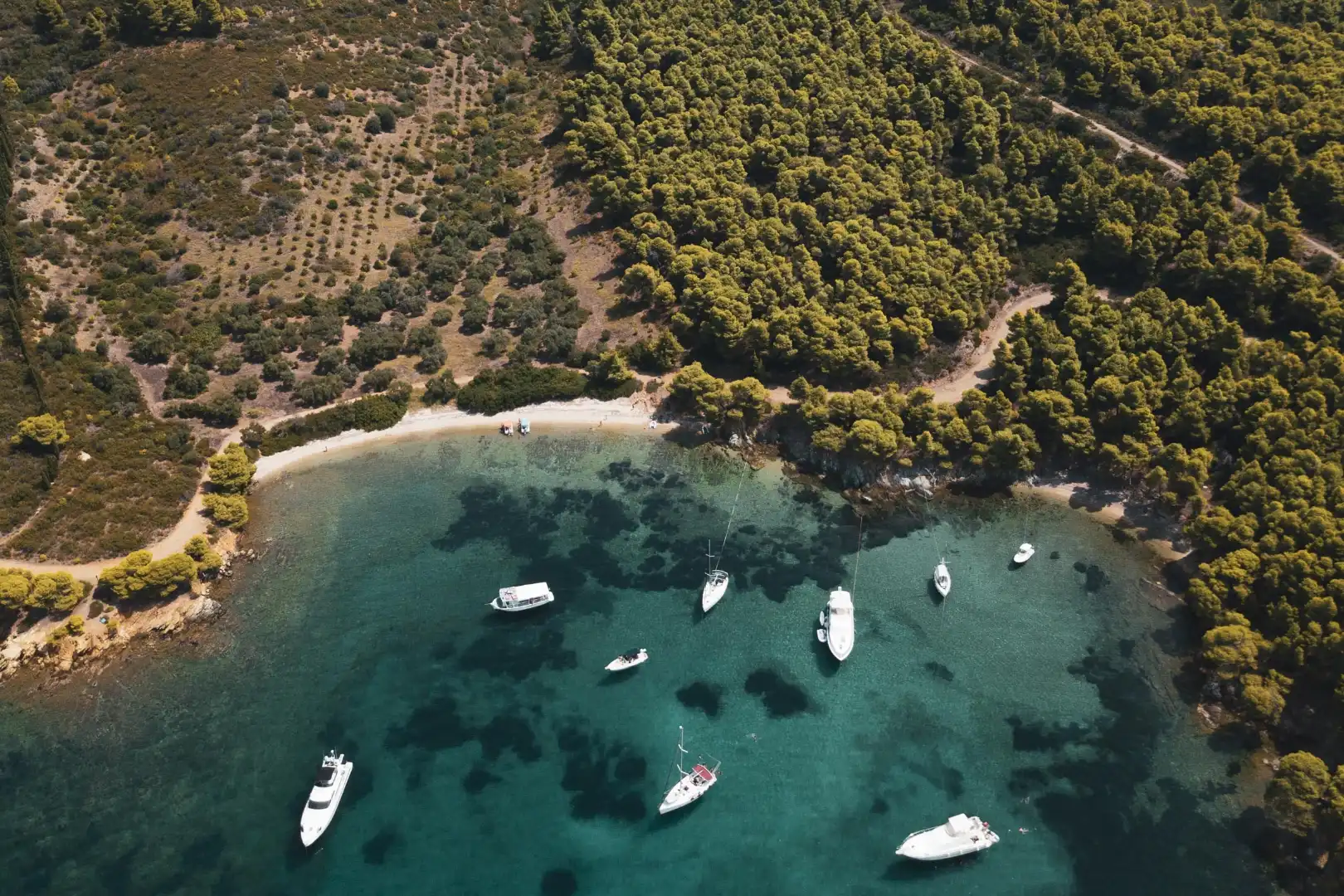 Discover the treasures of
Sporades
According to the ancient Greeks, all islands that were not around the then holy island of Dilos (in the Cyclades) were the "Sporades".
This area was formerly called the Magnetic Islands and still is the area in Thessaly to which Pelion also belongs.
It was truly wonderful and memorable. The entire crew was so friendly and helpful, thank you so much for your efforts.
Schrijf je in en ontvang onze nieuwsbrief, zo blijf je altijd op de hoogte van de laatste nieuwtjes.