Bij Anuras, ben je aan het juiste adres om een Luxe zeiljacht of catamaran te huren.
Dankzij ons jarenlange contact met chartermaatschappijen van luxury jachten, kunnen we een ruime vloot aanbieden in de mooiste bestemmingen.
Ben je klaar om jouw mooiste vakantie ooit te beleven?
Huur jouw eigen luxe zeiljacht of catamaran
Het is simpeler dan je denkt!
Wie heeft er niet al is gedroomd van een vakantie op een luxe jacht?
Er is iets ontegensprekelijk luxueus om met een goed glas wijn aan dek naar de zonsondergang te kijken.
Je zeilt met een rustige snelheid van bestemming naar bestemming. Daar anker je in een verlaten baai of meer je af in een levendige haven.
Via Anuras, kan je een luxe zeiljacht of catamaran huren.
Het enige wat jij moet doen is kiezen  wat je volgende bestemming zal zijn waar je je vakantie wilt vieren.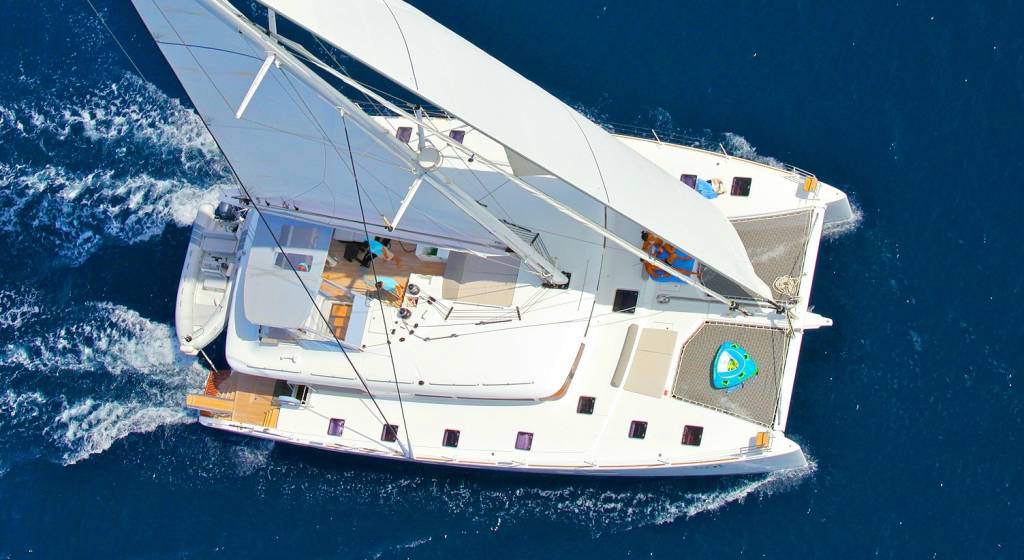 Van een cozy formaat tot
luxuriously groot
Zeiljachten en catamarans zijn er in alle afmetingen. Wil je graag een totale zeilervaring, dan kies je best een gestroomlijnd niet te groot jacht.
Mag het wat groter of nodig je ook vrienden uit dan is the sky is the limit. 
Niets is te gek of eccentric of er is een jacht dat het aan boord heeft.  Van een Jacuzzi aan dek to TV's in elke cabine. 
Zelfs jet skis of SUP's aan boord voor extra water pret…
Ga je voor de ultieme luxury ervaring, dan kan je een jacht huren met volledige crew. Zij zorgen voor het zeilen én het innerlijke door geweldige maaltijden, snacks en drank. 
Jij zegt hen jouw voorkeuren en zij zorgen voor al de rest!
En ondertussen kan jij ten volle genieten. 
Aanbod van Zeiljachten en Catamarans